Levende Doos van Pandora: Doe mee!
Tijdens de jubileumviering op 30 november in Museum Boerhaave organiseren we een "Levende Doos van Pandora". Voor en door Gewinaleden. Verspreid over het museum kunnen leden hun spectaculairste vondst, opwindendste anekdote of opmerkelijkste verhaal uit de wetenschapsgeschiedenis presenteren.
Lees verder

"De levende "Doos van Pandora""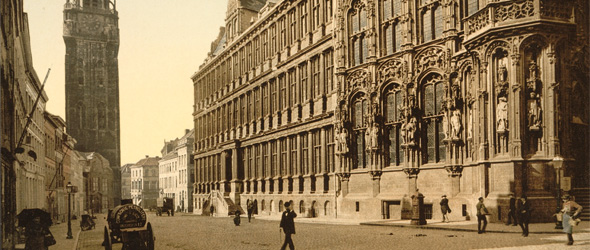 A Conference on the triangular relationship between scientific research, academic heritage and university cultures of remembrance. The aim of this two-day conference is to discuss the triangular relationship between scientific research, the opening up of academic heritage and the creation of a culture of remembrance. Two series of questions are at the centre of this symposium. (1) Firstly, we would like to examine, from a historiographical perspective, the relationship between university history, the culture of remembrance in general and university jubilees in particular. (2) Secondly, the place of academic heritage in the creation and communication of (historical) knowledge of universities and scientific practices will be considered. Through a combination of both central themes, the conference aspires to offer some innovative perspectives for writing contemporary university history.
Lees verder

"Academic Culture of Remembrance, Ghent"